The Prince and The Sultan are Winners!
Those of you who follow us on social media would have seen that Talbots Block recently did very well in a high class field at the prestigious Clare Valley Wine Show.
The judges were mightily impressed with The Sultan 2015 Shiraz—awarding a SILVER medal. But it was The Prince 2016 Shiraz who really stole the show—winning GOLD.
We Talbots are always looking for a reason to celebrate—and with our show success and the end of year party season upon us there's no shortage of excuses. If you too are in the party mood then why not celebrate in style with our marvelous medal winners. Shop here to get 20% off our usual low RRP for The Prince and The Sultan.*
Vintage Report. For those of you interested in keeping up with what's happening in the vineyard as vintage progresses, our photo below shows the current stage of grape development at Talbots Block—the vines are just about to enter the flowering phase.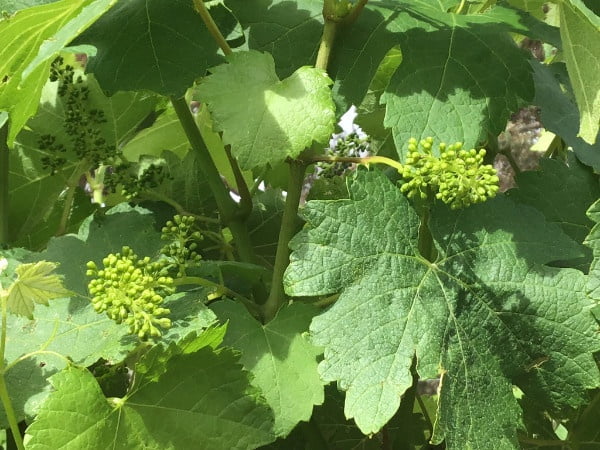 Growing conditions have been pretty good so far this season, albeit rainfall is quite a bit down on average. Nevertheless we've had enough rain at the right time to get us off to a good start.  There's plenty of leaf and vigour in the canopy to nurture the fruit bunches through to maturity as luscious flavour-packed Shiraz.
We've worked hard throughout autumn and winter to set the vineyard up for success, so we're confident 2019 will be yet another good vintage for us. We'll have a better idea how the season is shaping up by late January—and we expect to harvest as usual when fruit flavour peaks around mid March.
* 20% off when you buy by the dozen and enter coupon code FOT13.
And our flat rate shipping fee is only $12